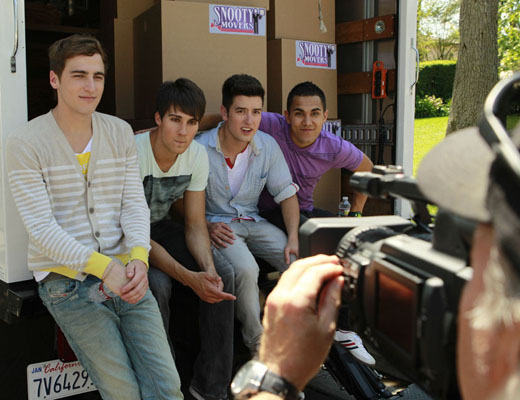 Every day brings us a little bit closer to brand new episodes of Big Time Rush!! Huzzah! And we aren't the only ones pumped for new jokes and jams. The boys can hardly contain their excitement as they shoot the new season, and they've been taking quick breaks from their hard work to chirp about it in the tweet trees.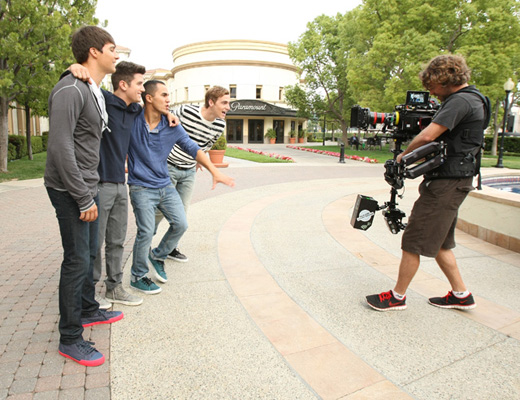 After their first day back on set, Logan Henderson tweeted, "Finished the 1st ep of BTR today....let the good times roll!" And Kendall Schmidt is just as excited. "2013 is gonna be a big year! Can't wait for you all to see what we've been working on! Best fans/friends/followers ever :) #Rushers," he chirped.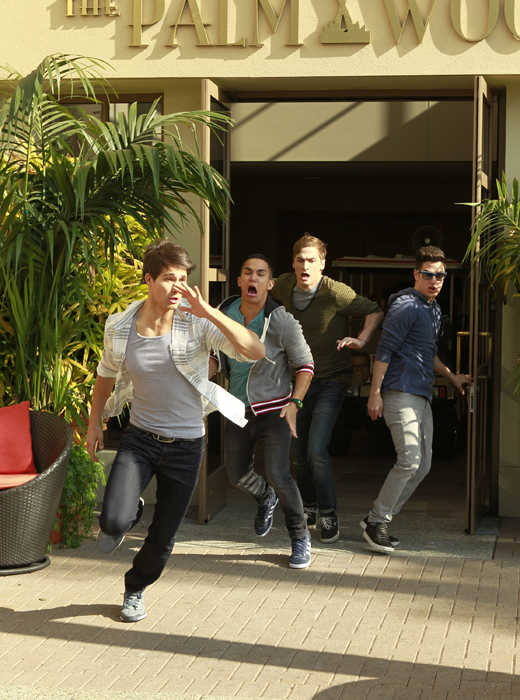 But don't worry, even though they're super busy these days, the guys are still getting all their vitamins and nutrients. "Woke up early enough to make a 'well-balanced breakfast' before work... I highly recommend it! :)," Kendall tweeted.
So who's ready for another round of laughs and tracks from our four favorite boys at the Palm Woods? We know we are! And apparently, so is Carlos Pena, adding, "BTR 2013!!! Big things!!!!"