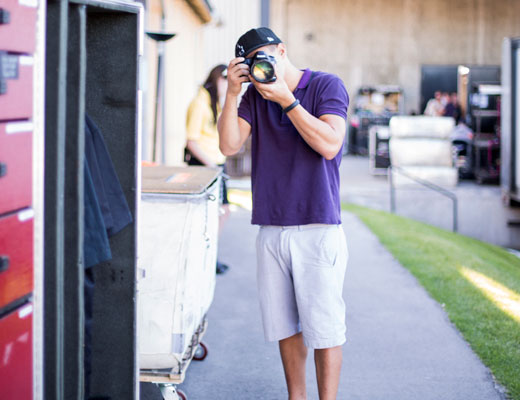 Actor, singer, dancer, video director...for Carlos Pena, the list goes on and on! And now Carlos is putting his skills behind the camera into action...literally! While chatting with Shine On Media, he spilled on his upcoming directing gig, which will seat him in the Big Time Rush director's chair.
Yup. Next on Carlos' list of projects is directing an episode of Big Time Rush! "Scott Fellows, our creator, [said] he's gonna let me direct one episode this season, so I'm super excited," Carlos gushed.
But don't worry, you can still catch Carlos in front of the cameras, too. Two jobs at once for this super talented dude? No problem! We just can't wait to see the episode.